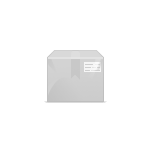 Frost Effect 50ml/ White
SKU:
DA12130111
Brand:
Daily Art
Unit:
pcs
Qty:
3
Water based acrylic non-toxic frost effect paint for any hard surfaces. The brightest effect is achieved on transparent surfaces.
Apply small amount of frost paint with a foam brush to clean grease-free surface and leave to dry for 12 hours.

For brighter effect apply the second coat.

To improve water resistance when used for decoration of glass fix in an oven. Preheat oven to 140° C. When this temperature is reached, bake for 30 minutes then turn off the heat and allow the item to cool down in the closed oven.
Similar products